Let's go down the rabbit hole, shall we? Maybe you are thinking about booking a particular venue and want to research it or maybe you've already committed. Either way, it's often helpful to see how other couples have decorated the space. Hanging floral install for the reception? Did they do a sweetheart or a head table? Which floor plan? Here are tips for finding photos and ideas for your wedding venue.
See if your venue has an Instagram. Many of them do and will post weddings and photos of the space. Scroll through and use the flag symbol to save your favorites. You can view your saved posts in your settings.
There are three additional places to look for photos they may be tagged in. These are often less curated groupings as anyone- including past wedding guests and vendors can tag them in photos. In their profile, see photos they are tagged in. Next, use the search and type in the venue name and see if they have a hashtag and if they have a location tag. There are often lots of photos here and on the weekends, there are usually stories from that weekend's wedding.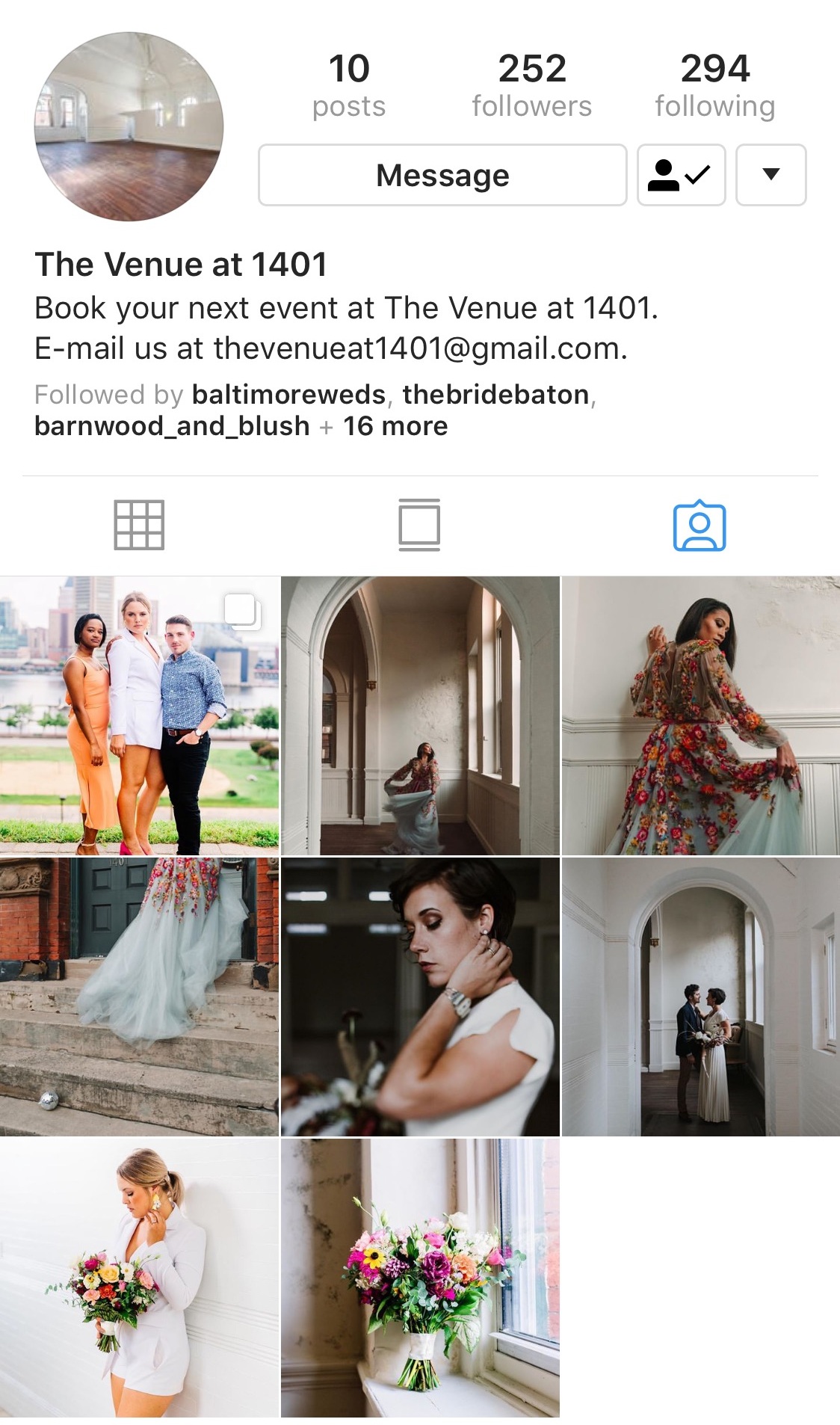 In the venue's bio, click tagged photos
In the search bar, select 'tags' at the top and search the venue name
Search by location/geo tag
In the search bar, select 'location' at the top and search the venue name
If you want to REALLY go down the rabbit hole, some photos may include that particular wedding's hashtag which you can follow to see images that may not have been tagged with the venue.
Google
Of course you can do a Pinterest or Google image search for your wedding. Sometimes these are helpful and you can get very specific, ex Fireplace at Liriodendron.
My favorite way to find images is to search the name of the venue + 'wedding photographer.' Or name of the venue + "wedding blog." Photographers often blog wedding galleries and are great about tagging the venue, it shouldn't be difficult to find these. You might even find a wedding photographer you like! You can save these images directly from their blog to your Pinterest page for easy organization.
The photographers often mention details from the wedding, where they did the portrait sessions, vendor list etc. A great place for ideas and inspiration.
Venue Elements
You can also search for elements of the venue to see inspiration pics. For example Richardson's Barn has a great ladder over the bar. Try searching for 'greenery ladder wedding' on Google and Pinterest for inspo pics.
Now that you have loads of inspiration photos, you can look through them for trends that stick out. Maybe you were drawn to photos with peonies and garden inspired installations, this can help guide the look of your wedding. Just remember to make the designs your own, you don't want to copy someone else's wedding outright. Your florist (me!) and other wedding vendors can help you with this. Do you have any tips to share? Let me know in the comments!